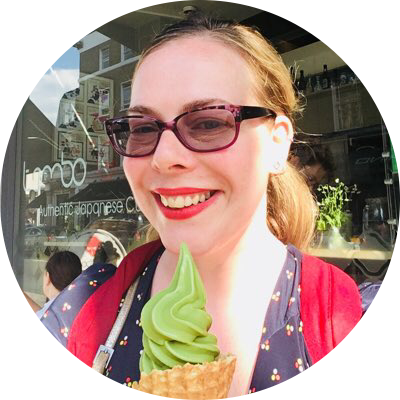 Konnichiwa! I'm Vanessa and learning Japanese language & culture completely transformed my life.
I found ways of thinking, speaking and doing things which have filled my daily life with friendship, gratitude & connection every day since I started learning Japanese.
That was over 20 years ago and, well, I'm still loving the Japan journey! Will you join me?
よろしく おねがいします。Yoroshiku onegaishimasu.
What if Japan is a Journey, not a Destination?
"If you ever have the chance to go to Japan – GO!" declared my father, with uncharacteristic enthusiasm.
I was fifteen years old, bemused to see my workaholic father all lit up like Akihabara electronic district on a Saturday night by his recent business trip to Japan.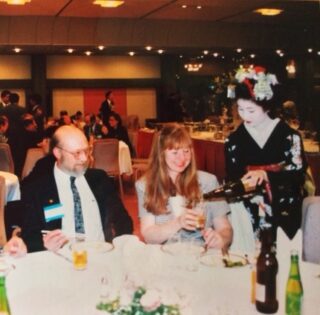 My parents had brought back cool souvenirs – cotton robes called yukatas; strangely appealing 'coffee' flavoured gum; a hand-carved Hokkaido bear. I was immediately hooked!
After university, I was lucky enough to be accepted onto the JET Programme. So off I jetted on a 747 jumbo, speaking barely a word of Japanese… with absolutely no idea what I was getting myself into…
At my new apartment In Tochigi (smack bang between a rice field and a Shinto shrine) I found watermelon ice lollies pre-stocked in my freezer, peach-scented shampoo already in the shower, and a toweling summer blanket laid thoughtfully on the bed. I was incredibly touched by the warm welcome of my hosts.
This was in the pre-smart phone era. I didn't even own a laptop. I had my address written on a scrap of paper, just in case I got lost when I ventured out! Absolutely immersed in Japanese language and culture, I soaked it up like a parched sponge.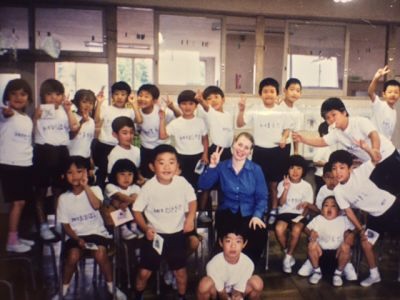 On weekly international phone calls, I shared with my parents 'amusing' anecdotes about the major and minor faux pas I'd committed, new difficult-to-identify foods I'd tried, and I desperately strived to find the words to convey what I had learned about Japanese ways of appreciation, attention to detail, and their connection to others.
My dad had left the 'rat-race' by this time, but had slipped further into serious depression. I had became acutely aware that Japan seemed to offer different ways of thinking, speaking and doing things that might just 'fix' him. If only he could access these 'ways'. I felt so powerless against his gloom, yet he was the reason I'd been inspired to travel to Japan.
Although my dad was happy that I was happy, I found there was nothing I could say that could light him up. I realised that I had found my way to Japan not to 'fix' my dad – but to 'fix' myself instead.
That is, I found that the Japanese ways of thinking, speaking and doing things gave me THE TOOLS I NEEDED to live life in a way that makes my heart sing.
I Thought My Love Affair With Japan Was Over
Craning my neck, I caught a last peek of my Japanese friends and colleagues, waving goodbye from the station platform. My eyes stung as the train pulled away. 3 years later, I was Narita bound. I thought my love affair with Japan was over.
But back in the UK, I couldn't let go. I struggled to tried to find the right language lessons, at the perfect level and the right place & time. I got the Rosetta Stone language study programme, kanji flash cards and a scary pile of Japanese textbooks.
It was all a bit of a strain. Until I realised something deceptively simple : I didn't want to just learn Japanese – I wanted to actually LIVE IT! I chose to live in London, but I was choosing NOT to leave Japan behind.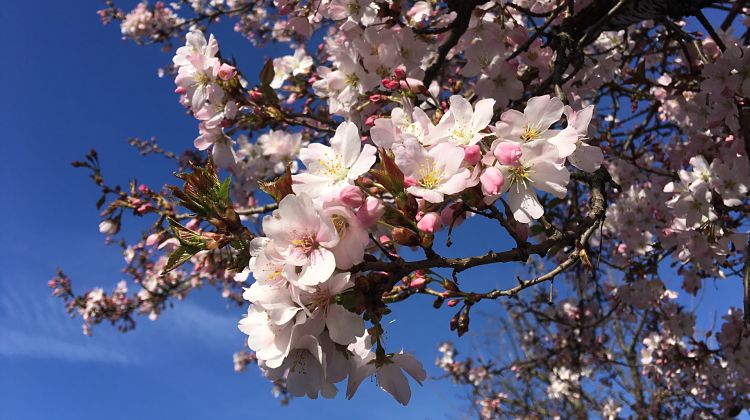 I loosened up! I focused on chatting with Japanese friends and colleagues. Reading classics such as Alex Kerr's 'Lost Japan' and poring over gorgeous images in 'Living in Japan' by the publisher TASCHEN. Catching Japanese films at London's BFI film festival and binge watching Kore-Eda DVDs. Taking sushi making classes and sampling sake. Visiting Japanese gardens in the UK and staking out cherry blossom viewing spots.
The Way to a Japan-Inspired Lifestyle
I found I could capture the essence of Japan by slowing down and carefully considering all the small details that made up my life.
I brought Japanese designed objects into my home to use & appreciate every day: a rice cooker, beautiful big bowls, beds from Futon Company. I practice calligraphy, celebrate the seasons, and fold like Marie Kondo (sometimes!).
Since pandemic travel restrictions made Japan seem further away than ever in the past few years, I have become absolutely obsessed by finding the right words to share my vision of a designing a Japan-inspired lifestyle.
That's why I put together a framework, to describe the four areas life is made up of, and the place where these things intersect is: the Way. The Way to Japan. It might sound fancy (a bit prescriptive?) but I promise you, it's the very opposite. THE Way is YOUR Way.
If you'd like to join us on the Way 👇 click the button below to register.